Don't Take Chances When It Comes to Your New Metal Roof
If you have weighed all the benefits of metal roofs and are considering having a metal roof installed on your home, you may be thinking that all you need to do is call the first metal roofing contractor that comes up in your search results. Unfortunately, there are other factors you must consider to guarantee your satisfaction with your new roof. While metal roofs are the gold standard, they still vary in quality. Before you decide which metal roof is the best option for you, consider a few things first.
The homeowners who opt for the easiest or most inexpensive option often find that their metal roof is not performing up to their expectations after they've had it installed. Inexperienced metal roofing contractors can make installation errors that lead to debris, snow, or ice gathering in crucial spots on the roof and causing leaks.
As you find with any product, there are a wide variety of metal roofing materials available. The quality of workmanship depends on the level of training and experience your contractor has. Today's market is saturated with inferior products that leave homeowners disappointed, and fly-by-night roofing contractors often do the job and then move to another area where they can't be located if you have problems with your new roof.
If you are looking for the ultimate in durability and longevity in your metal roof, it is essential to hire a reputable, experienced roofing team that uses the best materials available. The roof is the first line of defense your home has against the elements, and it is not an investment you want to skimp on when you are choosing a contractor. Consider these reasons why all metal roofs are not created equal.
What Makes One Metal Roof Better Than Another?
When you are deciding on the metal roof you will have installed on your home, there are a few key components to the roof's construction that you will want to consider. The last thing you want to do is assume that your roofing contractor will be using the highest quality metal roofing panels and other materials. Because contractors are always trying to provide a lower price to attract business, many choose to use the cheapest products available, leading to a shoddy roof that lacks the protection it needs to provide to keep your family warm, dry, and safe. You want to consider the following factors and be assured that these metal roofing materials are of the highest quality before you sign a contract to get a new metal roof installed.
Base metal. If you want your new metal roof to protect your home for years into the future, it is crucial to ensure that the roofing panels' base metal is of the highest quality. Common types of metal roofing panels are made of aluminum, Galvalume steel, and galvanized steel; however, many other viable options are available, such as zinc and copper. Factors that you must consider when choosing your base metal are typically based on your climate and environmental influences. If you live in an area prone to severe hail, heavy snow, acid rain, or live in a salty tropical environment, the weather will play a vital role in what type of metal you choose.
In addition to the type of metal your roof is made of, you will also need to consider the grade of the metal you select. Not all grades of steel are of the same quality, for instance. Cheaper products of a lower quality typically have less zinc on them, which is important because zinc provides cut-edge protection. Your metal roof's performance will be inferior if there is less zinc, and you will end up being disappointed with the protection your roof provides. These lower-quality materials are often used in agricultural applications that do not require the same high standards a residential roof needs. Unfortunately, there are contractors out there who will sell homeowners on these products in an attempt to provide a low-cost roof that seems appealing to the buyer.
Some contractors will try to cut corners with fasteners on your metal roof. Be sure to ask the questions that will force your contractor to be truthful about the quality of the fasteners they use. You will want to know if they are made of a metal compatible with your base metal, if they are concealed or exposed, and if the way the roof is fastened allows for the thermal movement of the panels.
The thickness of the metal used on your roof is also a crucial element of its overall quality. Products that are more heavily formed will typically be made of thinner metals due to the manufacturing process's constraints. Be sure to ask how the formation of the metal has built strength into the finished product.
Knowledge Is the Key to a Great Metal Roof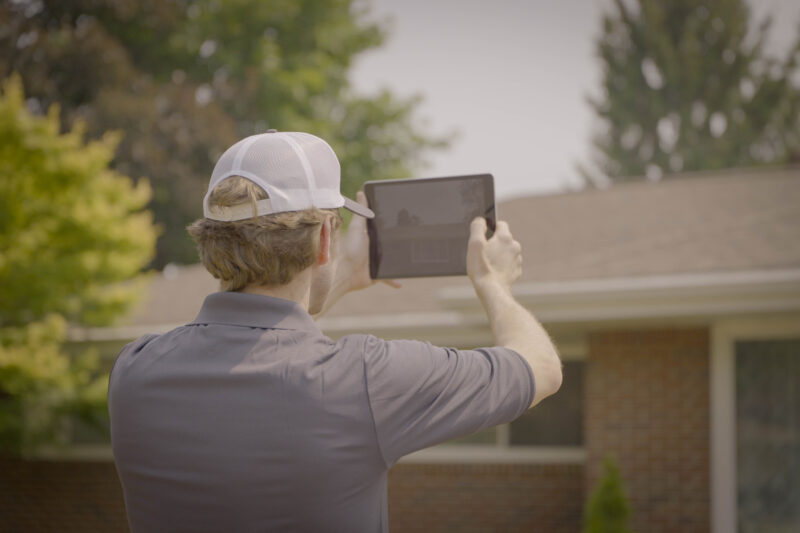 When you know what to look for in your metal roof and what questions to ask your roofing contractor, you are more likely to get a roof that will protect your home for many years with little maintenance. Discuss your options when a professional. Be sure to keep other factors in mind as you make your choice as well, such as a panel design that is not prone to collecting debris and clogging, warranties, and hiring a reputable, trustworthy contractor to do the installation. Your roof is one of the most valuable investments you will make in your home, so you don't want to make any assumptions on quality or leave anything to chance.