Protect Your Family's Health
Indoor Air Quality Solutions
Advantages of Air Quality Solutions
Refresh Your Home's Air Supply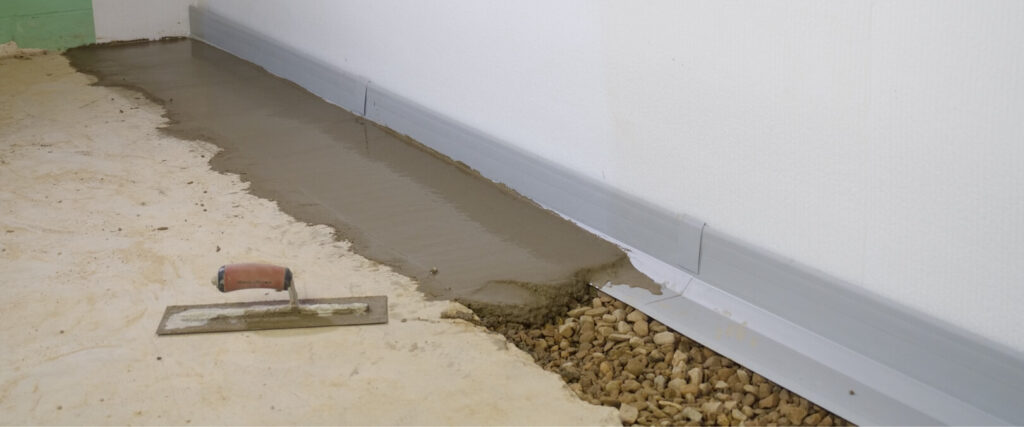 Improve Indoor Air Quality
At Erie Home, our basement and crawlspace experts specialize in comprehensive air quality solutions, starting from foundation repair to waterproofing and dehumidification. Keep your family safe and healthy by ensuring your home is free from dangerous mold growth or other air pollutants.
A Breath of Fresh Air
Air Quality Solutions
We spend the majority of our life inside, so it's important to make your home a safe environment for you and your family. Prevent moisture from causing costly damage to your home and your health with a variety of Erie Home air quality solutions, including encapsulation and purification.
Erie Home Air Quality Solutions
Common Indoor Air Pollutants
VOCs
Volatile organic compounds, which come from soil or common household products like cleaning supplies, can cause a variety of adverse health affects.
Mold spores
Exposure to mold can cause everything from fever-like symptoms to allergic reactions and asthma attacks, which can be a serious threat to your health if left unaddressed.
Allergens
There are many types of allergens, such as seasonal pollen, that can remain trapped in the home, causing irritating symptoms and aggravating those with respiratory conditions.
Make your basement livable again.
Basement Waterproofing Without External Excavation!
Erie Home Air Quality Solutions
Product Offerings
Air Purification System
Having your basement and crawl space waterproofed is one of the best ways to improve air quality. We utilize specialized, high-capacity purification systems to significantly reduce humidity and inhibit mold growth or spore circulation.
Encapsulation
Erie Home technicians install a heavy-duty waterproof liner, designed to prevent standing water, flooding, and other moisture-related issues in your basement or crawlspace.
Warranty
Every Erie Home product is backed by a warranty so you can ensure your investment is protected. For more information, visit our Warranty page.
The Erie home Advantage
Innovative Air Quality Solutions
Frequently Asked Questions
Get the Facts
4.6 Nationwide Rating out of 16,500+ Reviews
Roofing
Erie Home is a great company and their lifetime warranty is really what sold me. I love the air purifier too – way cool! I'm so happy I can utilize my basement the way I want to now and enjoy it as my sewing room and living room.
Roofing
Erie Home took an incredible worry off our minds. The team was very polite and finished our basement in three days, giving us a dry, hospitable basement. I would absolutely recommend Erie Home to anyone with moisture issues.
Roofing
The installers knew exactly what to do, how to do it, and everyone worked extremely hard on a really hot day. Simply put, no one was standing around watching the others work. Clean up was better than expected and the crew didn't leave until it was done.