Defend Your Home's Foundation
Basement Waterproofing
Benefits of Waterproofing Your Basement
Deter Structural Damage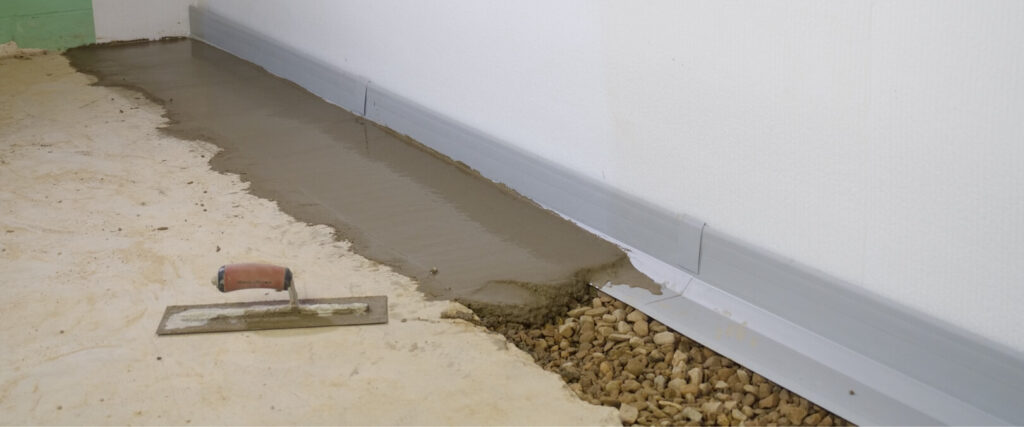 Protect Your Home from the Ground Up
At Erie Home, we specialize in comprehensive basement systems, including foundation repair, waterproofing, and air quality services, to safeguard your home and prevent expensive damage to your home's foundation.
A Refreshed Look With Preventative Care
Waterproofing Solutions
We understand that your home is your biggest investment and believe our products are your strongest line of defense. Our team will stop at nothing to ensure you feel safe in your home, repairing cracks in your foundation and waterproofing to prevent moisture from affecting you and your family.
Erie Home Basement Waterproofing
Eliminate Threats to Your Foundation
Mold and Mildew
Even small amounts of standing water can result in mold or mildew growth. Mold can be extremely dangerous to your family's health and can often result in costly cleanup and repair costs.
Flooding
Without proper waterproofing, your basement can be susceptible to flooding and water seepage, which can damage your belongings, cause unhealthy indoor air quality, and potentially compromise the structural integrity of your home.
Structural Damage
A lack of waterproofing can damage more than the belongings stored in your basement. It can also put pressure on your home's foundation, causing cracks and potentially expensive-to-repair foundation issues.
Make your basement livable again.
Basement Waterproofing Without External Excavation!
Waterproofing services
Product Offerings
Encapsulation
Erie Home technicians install a heavy-duty waterproof liner, designed to prevent standing water, flooding, and other moisture-related issues in your basement or crawlspace.
Sump Pump Installation
Divert water from your home by connecting a sump pump – a pump used to remove water that accumulates in your basement – and a crock to store collected water.
Interior Channeling Systems
Our patented channeling system is an innovative interior waterproofing solution for directing water away from the home.
Interior Drainage Tiles
To install new drainage tiles, our technicians open the floors near your foundation walls, connecting to a drainage system and and repairing any damaged concrete.
The Erie Advantage
Full-Service Basement Solutions
Frequently Asked Questions
Get the Facts
4.6 Nationwide Rating out of 16,500+ Reviews
Basement Waterproofing
The Erie Home team worked on our basement for three days, arriving promptly each day. They pumped all of the water out of the flooded side, and removed the double floor on the other side. We now have a drier, brighter, infinitely more usable basement.
Basement Waterproofing
The basement in my 100 year old home was in bad need of rehab. The leaking basement had developed black mold too, which Erie Home treated. The install crew was top notch.
Basement Waterproofing
The team was professional and took the time to explain the progress and what the plan would be for the next day. Dave was kind enough to check with me after rain to make sure there was not a problem because the basement was not quite finished. I appreciated the extra effort!