Maryland Heights, MO service area
Maryland Heights, MO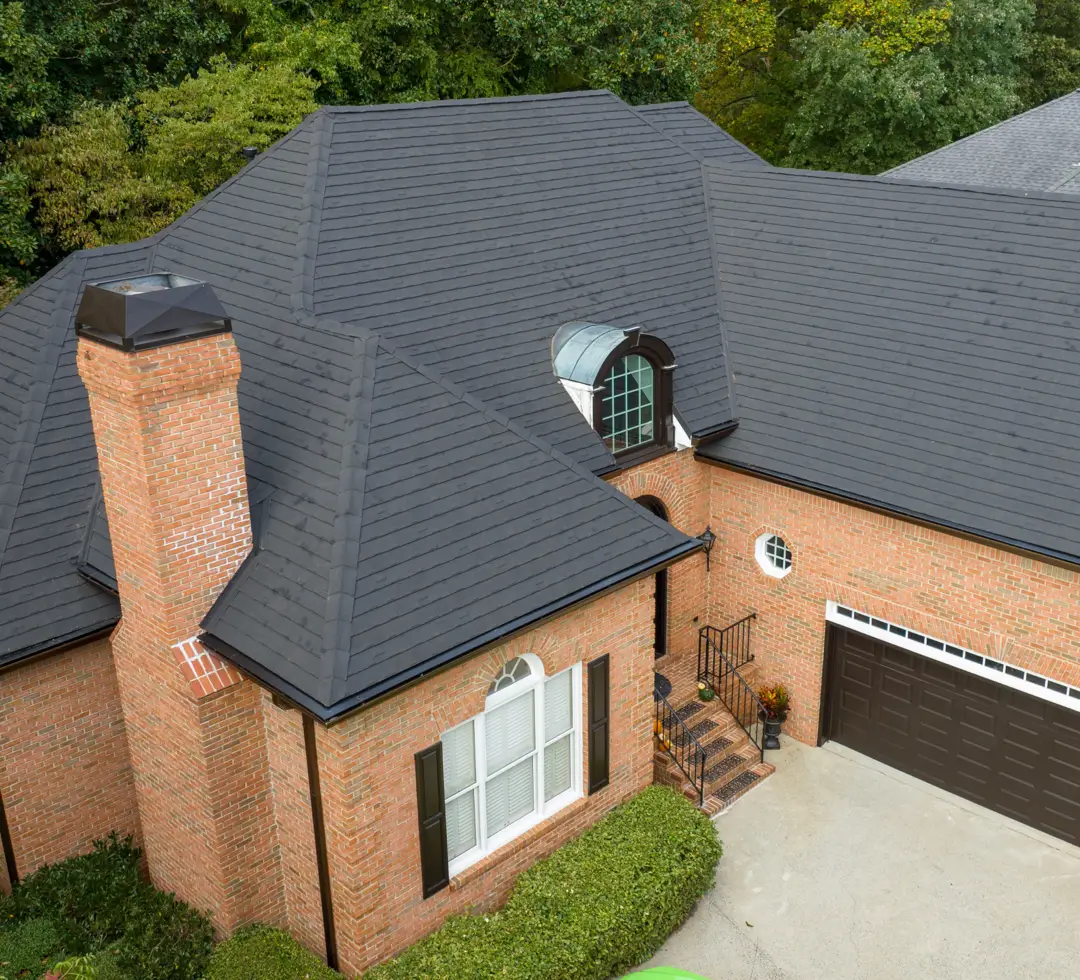 Limited Time, October Only!
$1,074 Off Metal Roofing
Limited Time, October Only!
$750 Off Basement Waterproofing
Take advantage of our limited time offer and make your basement livable again!
Expert services
Invest In Your Home's Longevity
Metal Roofing
Erie Home metal roofs are made from ultra-durable steel, designed to weather even the most extreme conditions, including hail and winds of up to 120 mph. Available in timeless styles that mimic dimensional shingles, shakes, and barrel tile, a metal roof installed by Erie Home secures your home's future and is an investment you can trust.
Asphalt Shingle Roofs
Erie Home asphalt shingles provide a timeless look and enhanced durability alongside the class-leading service that Erie has provided for the past 45+ years. Consistently proven by strength tests to outperform any shingle on the market, our shingles are backed by patented fastening technology. Our warranty, financing, and expert installation will let you breath easy as we handle your roof replacement from start to finish.
Waterproofing
Foundation Repair
Air Quality Solutions
4.6 Nationwide Rating out of 16,500+ Reviews
Contact Erie Home of Maryland Heights, MO
Service Provider for Maryland Heights, MO
Erie Home Maryland Heights, MO
Service You Can Count On
While winter is typically considered the harshest season for homeowners, each season poses a unique set of challenges for your roof and home exterior. Whether you're concerned about snow, hail, heat waves, falling branches, or hurricanes, prepare for the upcoming season and book a free consultation and estimate from Erie Home.
end-to-end service
Customized Home Solutions from Local Experts
Frequently asked questions
Get the Facts
4.6 Nationwide Rating out of 16,500+ Reviews
Basement Waterproofing
They were considerate of my upstairs living space by placing plastic on the floors. The crew was kind, courteous, and considerate. If I ever buy another home, I will hire Erie Home to take care of my basement before I move in. Highly recommend this company!
Roofing
Erie Home's install process was super smooth. They installed Shake metal roof and it looks wonderful – the perfect fit for a lake cottage.
Roofing
I wanted to have a high quality product that would last me the remainder of my lifetime, and an Erie metal roof was a no-brainer. I loved how I could still have the look of a traditional shingled roof but with the durability and longevity of a metal roof.
Why erie home?
Peace of Mind For Years to Come
"The sales team, to the scheduling team, to Cameron and his crew did a great job. Love our new roof and the warranty that gives up piece of mind, to never have to think about our roof issues again"
– Darlene from Maryland Heights, MO